admin-gbi
---
Editor's Choice Malaysia's Exemplary Sustainable Home 2021 + Below 10 Years Specialised Category (Special Mention)
S11 House
About  a decade ago, award-winning architect and past president of the Malaysian Institute of Architects (PAM), Dr Tan Loke Mun, set out on a mission to find out if he could achieve the Malaysian Green Building Index (GBI) Platinum – the highest rating level – for a single home, which led to the birth of the S11 House, Malaysia's first GBI Platinum-rated house.
The three-storey residence on elevated ground lies in a quiet cul-de-sac in Section 11, Petaling Jaya, Selangor.
Thanks to Tan's "experiment", what was originally an old dilapidated bungalow has been transformed into a stunning, sustainable and functional home to the Tan family of four who lives there with their two dogs Toffee and Silky, some koi fish and a few chickens.
"I cannot believe that the house is now almost 10 years old but it still runs like a well-oiled green tropical machine. We haven't had any major maintenance and upkeep costs and we are still enjoying the house like it's new.
"We now have 10 years of experience living in it as proof that green and sustainable buildings are doable, easy to maintain and also well worth the effort," Tan tells EdgeProp.my.
Recognising the home as a sterling example of a landed home built with holistic sustainable attributes, S11 House has been honoured with EdgeProp Malaysia Editor's Choice Awards – Malaysia's Exemplary Sustainable Home 2021 at EdgeProp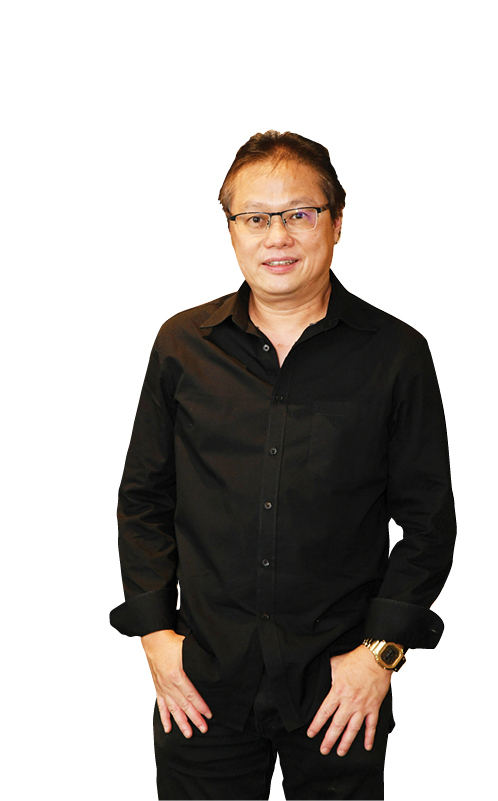 Malaysia's Best Managed & Sustainable Property Awards 2021. It has also received a Special Mention in the Below 10 Years – Specialised Category of the anchor awards.
The S11 House has a clear north-south orientation for all its openings and windows. Meanwhile, the east and west walls are coated in heat-
reflective paint in camouflage motif. A wire netting screen of fruit and vegetable climbers adds shade to reduce heat gain into the house.
In S11'S expansive garden, large frangipani trees tower over the home. Five of them have come with the original grounds. In fact, their beauty was what drew Tan to purchase the 13,000 sq ft site in the first place.
The ground floor of the house reaches out to the garden in front where a swimming pool surrounded by lush flora lies, while a koi pond sits at the opposite side of the house.
The house design not only promotes cross-ventilation but also evaporative cooling. Other distinct green features are the solar energy panels, the blackwater treatment where the effluent is used for garden irrigation, wind turbines and roof extraction fans, day-light tubes, and an insulated roof.
Debunking the myth
Tan believes that sustainability practices, if implemented from the onset, are not only inexpensive but will also save money in the long run. Contrary to common belief, green buildings are not necessarily more costly to build.
"The experimentation carried out on S11 House was all done on tight and financially-logical budgets. The only item I would have deemed costly a decade ago were the solar PV (photovoltaic) panels. However PV costs have dropped so much that they are now a no-brainer in terms of financial logic and viability," Tan shares.
When Tan built this house, he put in 5kWp of solar PV panels on the roof. The cost for 1kWp was about RM25,000 then with payback in about 40 years, but with the government's incentives and grant through its Suria Scheme, the payback has been reduced to about 12 years.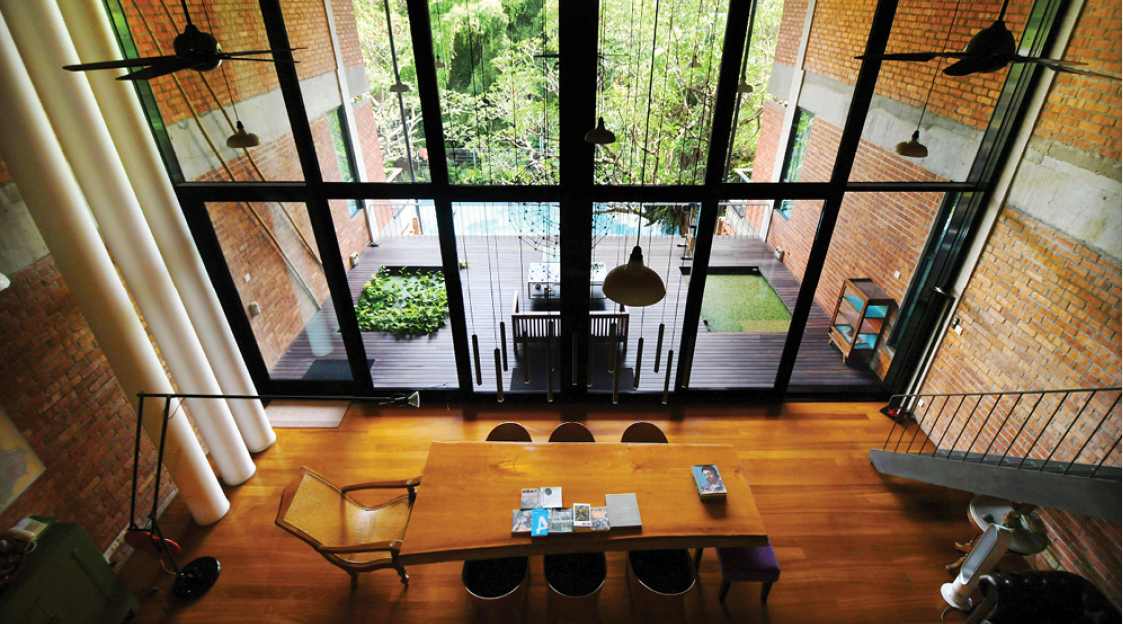 "In Feb 2020, I added 20kWp of solar PV which now costs only RM4,000 per kWp. Basically, with 25kWp of solar PV on my roof, I can generate enough electricity to power the entire house. I don't need any more electricity from the power company," he says.
The dwelling is now essentially a Net Zero Energy house but Tan is now looking into incorporating battery storage technology to take it to the next level of self-sufficiency and future-proofing.
Lessons learnt
To those thinking of building their own green homes, Tan says it is important to decide from the onset what you really need which can be quite different from what you think you want.
"Set a practical budget not just for the construction and fit-out but also a realistic budget for upkeep and maintenance.
"Sustainability concepts must be incorporated early in the design or it will be more costly later on. So, decide to go green early as it will save you money during construction and in the subsequent maintenance of the building," Tan advises.
Without doubt, like Tan, you would also need extraordinary passion and the commitment to see your green home dream come true.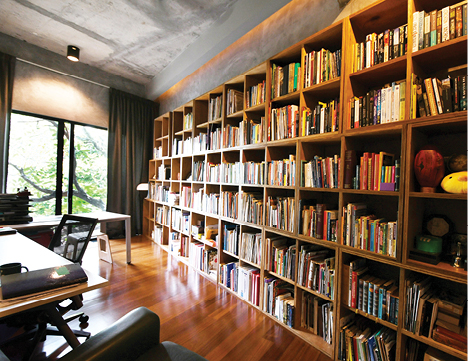 Some features of a sustainable home
1. Well-insulated roof to keep heat out
2. North-south orientation of windows and openings
3. Rainwater harvesting
4. Low-E glass and double glazing to keep heat out
5. Solar-reflecting external paint
6. Low-VOC paints and coatings for all finishes
7. FSC-certified timber for flooring
8. Solar hot water system
9. Solar PV on roofs
10. Wind turbines for heat extraction
11. Recycled building materials where they are available
12. Native landscaping
13. Composting household and garden waste